Security Dog & Handler Training
Security Dog & Handler Training Courses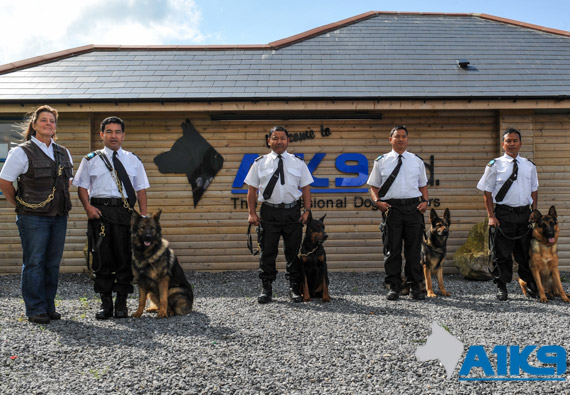 At A1K9, we offer security dog and handler training courses for those wishing to pursue a career within the commercial security sector.
A1K9 is an accredited training and examination centre for both the British Institute of Professional Dog Trainers (http://www.bipdt.org.uk) & The National Training Inspectorate for Professional Dog Users (http://www.ntipdu.org/). Our instructors are able to tutor both dogs and handlers in preparation for examination and are fully conversant with the current legislative requirements governing the use of dogs within the commercial sector.
We are firmly committed to helping to raise the standards of security dogs and handlers within the security sector. We believe that by raising the standards, companies and individuals involved within the sector will be treated as professionals and will be able to charge more realistic rates for the services that they provide.