Dog Training Classes at A1K9
At A1K9, we offer a full complement of dog training classes at our facilities, where owners can attend with their dogs and be tutored as part of a group. The dogs get to have some fun free run time with their k9 friends too!
Puppy Classes at A1K9 - Pet Dog Training
At A1K9, we offer a full complement of dog training classes where owners can attend with their dogs where they can be tutored as part of a group at our facilities just outside Swansea.
Several classes are held each weekend for dogs of all ages and abilities, from puppy classes through to platinum obedience classes (advanced off lead obedience).
The weekly group obedience classes have proven over the years to be both very popular and well subscribed. Organised and instructed by Gaynor Probert a director at A1K9, Gaynor is a very talented trainer and has many years of experience working with a plethora of different breeds.
She is a Master Trainer with the Guild of Dog Trainers and a Member of the British Institute of Professional Dog Trainers. Gaynor is also a canine behaviour practitioner with the CFBA and in 2014 was voted the CFBA behaviourist of the year, so one could say that when it comes to dogs and training, she knows her stuff!
In addition to the group dog training classes, we are able to help on both specific obedience training problems and behavioural issues on a one to one basis.
For further information on the pet dog training services available at A1K9, we would welcome you to take a look at the A1K9 Pet Dog Training Website, where you will find details of all the classes we offer. You might also like to check out our Pet Dog Training Facebook page too!
Call us today: +44(0) 7798 500390
We'd be delighted to talk over your requirements or answer any questions you may have.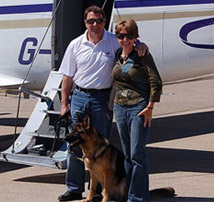 Geisha
"She has been an absolute delight to have in our home, extremely intelligent, robust, loving and incredibly protective of the family"
Nigel Mansel, OBE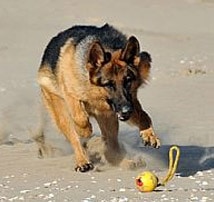 Mack
"Thanks for your initial support and aftercare advice, very much appreciated and great to know you are a phone call away. I would recommend you to any perspective buyer of German Shepherd dogs."
Nigel B